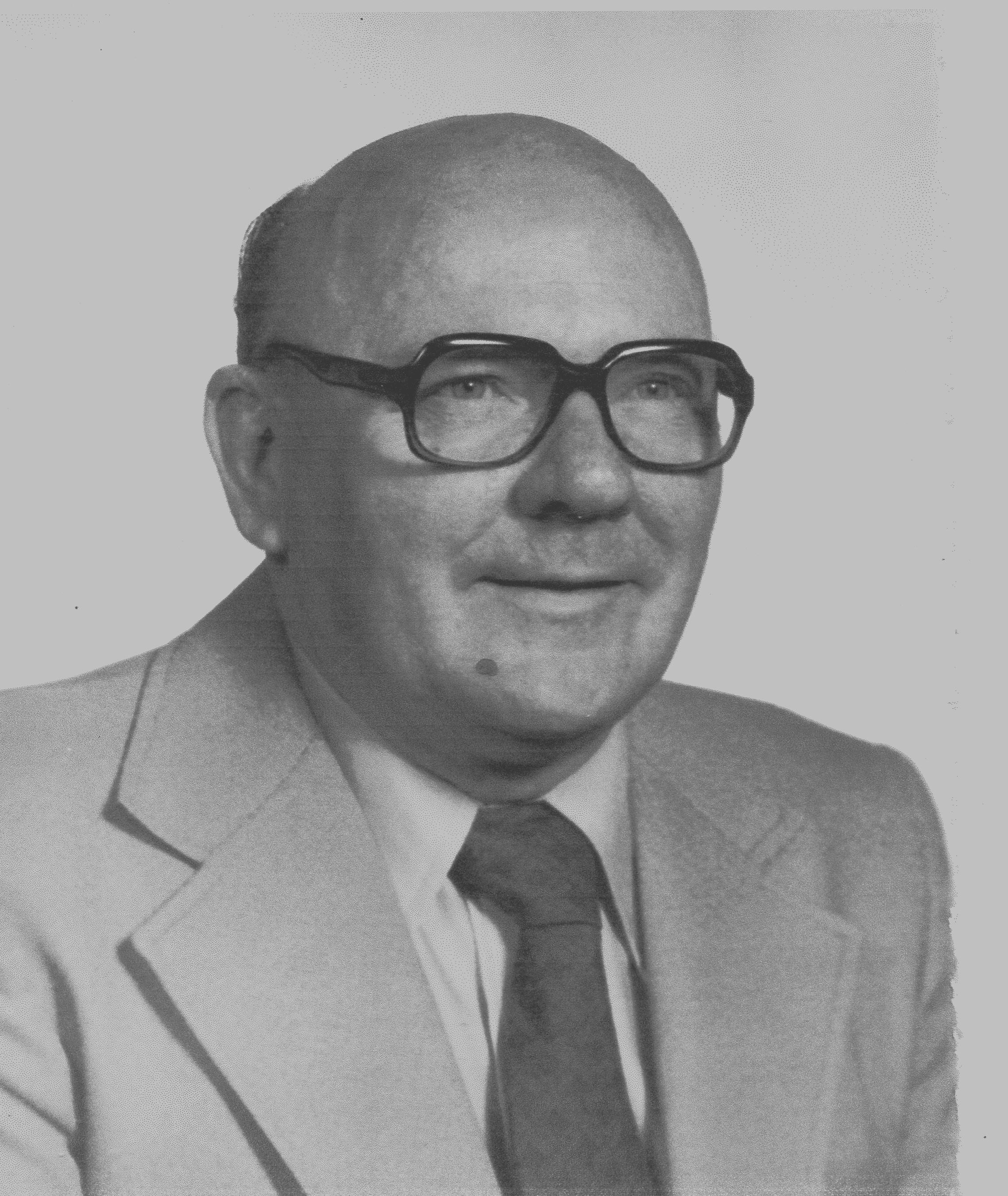 Wade Warren
(1928-1995)
When Wade Warren retired from Coca-Cola in Hickory, NC, his family gave him a train set as a retirement present. When he expanded it and it got too large for his house, he talked the aldermen in the Town of Brookford into letting him use a room in the Brookford Community Center. Eventually the layout got too large for that room, so he talked them into a larger room, where the layout resides today.
Over the ten years between his retirement and his death, Wade's Train Town grew to an 18 foot by 24 foot work of art. It includes over 280 buildings and thousands of 'little people', many of which he painted by hand.
As outstanding as that may be, the truly amazing thing is that Wade built much of his layout while confined to a wheelchair. He worked on the layout almost every day and hosted hundreds of folks, from pre-school to senior, on visits to his empire.
The Carolina Southern Division is proud to be involved in restoring and maintaining this layout for the enjoyment of young and old as a heritage layout.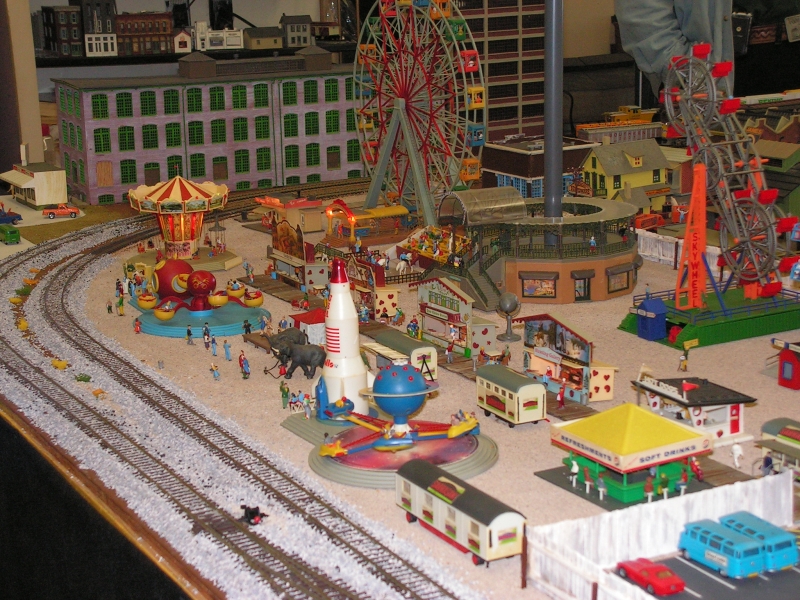 <![if !vml]>
<![endif]>
The layout is essentially complete and sceniked with over 280 structures, most with operating lights and other features. The two main lines circle the layout and are operational and there is a respectable stock of locomotives and rolling stock.
One of our visitors has posted a preview video of the layout on YouTube. You can see it at this link.

The room also has tools, equipment, and supplies normally found in a model railroader's shop inventory. We did a lot of work before our first public viewing in 2006 to clean, repair, conduct initial upgrade of the trackwork and clean up the room and equipment. There is still plenty to do for anyone who wants to participate and all sorts of skills are valuable – even so called 'beginner skills' for those interested in exploring the hobby and trying it out before making the 'plunge' with their own layout.
Selected scenes of the layout are in this photo gallery. Additional trackwork has been installed and buildings are being refurbished and relocated to increase the visual realism of the layout.
Train Town is located in the Brookford Community Center, 1700 South Center Street, Hickory, NC. As you drive up to building, the Train Town entrance is in the left wing (west side).
Use the link above to get a Google Map and directions to the Community Center.
<![if !vml]>
<![endif]>
As of November 2014, we have met our long term goal of restoring the layout to preserve Wade's work, while upgrading the layout with contemporary electrical equipment and scenery materials. Additional trackwork has been installed, buildings refurbished and relocated, and scenery updated and refreshed to increase the visual realism of the layout. Our thanks to the many volunteers to helped us out over the past seven years. Nearly 3,000 work hours were put into the project and over 5,000 visitors have tracked our progress since we began in 2006.
Since a model railroad is never truly 'finished', we will continue to add details and maintenance upgrades over time, but for now the major work is completed and we will no longer hold regular restoration sessions.
Thanks again to all our restorers and supporters.