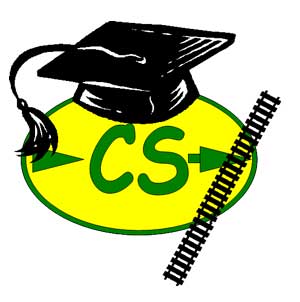 RMU 2023 Class Offerings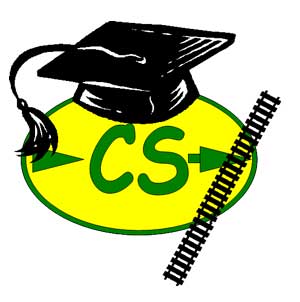 Our class offerings, listed below, are grouped to help you identify the location of the class. Most courses are self-contained so that anyone can attend any course. However, note that because of facility capabilities, all classes are limited to 20 attendees except as noted below. Classes are one hour and 15 minutes long, with a 15 minute break between classes.
Just a reminder -- you do not have to be an NMRA member to attend. The event is open to the public and the cost is only $10 no matter how many classes you register for. Please add another $5 if you want to bring any family members (one $5 covers all additional family members).
The classes below are arranged by classroom.
The last digit is the time slot during the day and the middle two digits indicate the classroom number(i.e., Class #101-3 is in Classroom 1 during the 3rd time period - 1:00 pm). Use the table to select those courses you would like to attend. Make a note of the particular class numbers you have chosen before you go the RMU 2023 Registration page to sign up.
ALL MODEL EVALUATIONS FOR AP AWARDS WILL TAKE PLACE IN ROOM 5



CLASSROOM 1
TIME
CLASS #
DESCRIPTION
INSTRUCTOR
9 AM
101-1
WATER IS EASY: A description/demonstration of how I made a river after years of avoiding putting water scenes on my layout.
DAVID MYERS
10:30 AM
101-2
OPEN LOADS: Photographs of open loads you can model from 1930-2023. Dave will discuss various methods and materials used during construction.
DAVE CHANCE
LUNCH
Lunch is on your own
1 PM
101-3
MODEL RAILROADING IN A LIMITED SPACE: Hesitant to build your railroad because you have limited space? Fred Miller moved into a high-rise condo and was faced with either "arm-chair" model railroading or continuing his life long hobby of building model railroads.This clinic is about he designed and constructed several "shelf layouts" to satisfy his desire for building an operating model railroad.
FRED MILLER
2:30 PM
101-4
USING MICRO-CONTROLLERS IN MODEL RAILROADING: This clinic will explore some easy applications for micro-controllers an the NEW world of model railroading. Projects using Arduino series of micro-controllers to run servos for turnout control, crossing gates and other animation. The clinic will describe actual implemented projects on Fred's various layouts which have been described in MER Local "Electronics Corner" columns.
FRED MILLER


CLASSROOM 2
TIME
CLASS #
DESCRIPTION
INSTRUCTOR
9 AM
102-1
PLASTIC TO FANTASTIC- IMPROVING PLASTIC MODEL KITS: An introduction and overview of steps to enhance common plastic structure kits including paint and weathering, detailing and kitbashing techniques.
RYAN KUNKLE
10:30 AM
102-2
A "CRAFTSMAN" KIT PRIMER: Today's craftsman kits are not as scary as they sound. Learn some of the basics to building quality models from wood, plaster and multi- material kits.
RYAN KUNKLE
LUNCH
Lunch is on your own
1 PM
102-3
WEATHERING MODELS: AN INTRODUCTION: From locomotives to rolling stock, vehicles and structures, an introduction to a variety of weathering techniques and materials to help age your model railroad.
RYAN KUNKLE
2:30 PM
102-4
SPEED MATCHING DCC LOCOMOTIVES: In this class we will see how to speed match your DCC locomotives.Three different methods will be shown. A simple circle with a stop watch, a Bachrus speedometer and the Trainspeed speedometer.
ROY BECKER
CLASSROOM 3
TIME
CLASS #
DESCRIPTION
INSTRUCTOR
9 AM
103-1
OPEN LOADS, MILITARY AND INDUSTRIAL, CIRCA 1947-1950: Overview of building a military train returning from WWII and industrial loads from the same era.
ED SMITH
10:30 AM
103-2
BUILD A STRUCTURE FROM A MAGAZINE ARTICLE: If you would like to scratch build a structure, a magazine article can help you do that. Images are provided, description of materials and even hints about solving the hard part of making the structure come together and look as proposed.
MICHELE CHANCE
LUNCH
Lunch is on your own
1 PM
103-3
NEW TRAIN SET? HOW TO REALLY USE IT: Learn how to really use it.See how each componet fits into the overall scheme. locomotive types and what they are used for. Which cars would visit which industries and what would they transport. There is more to a trainset than watching it go around in a circle.
TIM RUST
2:30 PM
103-4
OPEN
CLASSROOM 4: White Elephant Room
CLASSROOM 6
TIME
CLASS #
DESCRIPTION
INSTRUCTOR
9 AM
106-1
OPEN
10:30 AM
106-2
OPEN
LUNCH
Lunch is on your own
1 PM
106-3
OPEN
2:30 PM
106-4
RAILROAD MODULE BUILDING AND CONSTRUCTION: In this clinic Larry covers construction materials and methods for building a module suitable for whatever scale you model. Also covers wiring methods and materials for power buss and feeder wires and connections between modules.
LARRY LACKEY
CLASSROOM 7
TIME
CLASS #
DESCRIPTION
INSTRUCTOR
9 AM
107-1
LIGHTING THE LAYOUT:
NEAL ANDERSON, MMR
10:30 AM
107-2
MY ADVENTURE IN LEARNING HOW TO OPERATE TURNOUTS WITH LCC: With close to zero electronics experience I learned how Layout Comand Control (LCC) can operate turnouts. It was an adventure to learn LCC and how AnyRail,RR Cirkits (Tower LCC, SMD-8) and JMRI make it happen. When you leave the classroom you will have a good idea how to operate multiple turnouts with a single button.
DAVE THRAMS
LUNCH
Lunch is on your own
1 PM
107-3
AN INTRODUCTION INTO JMRI: This is an introduction into the world of JMRI to help participants get started in Decoder Pro and Operations Pro. There will be a demonstration of how to read a decoders information through a programming track and then see the results on an operating track. In Operations Pro Joe will show how to add locations, trains, routes and produce a train to run the layout.
JOE SKORCH
2:30 PM
107-4
TRACK AND BALLAST
NEAL ANDERSON, MMR


CLASSROOM 8
TIME
CLASS #
DESCRIPTION
INSTRUCTOR
9 AM
108-1
10:30 AM
108-2
HOW TO GET STARTED WITH LASERS AND 3D PRINTERS: In this clinic you will learn some high level basics on how to utilize FDM-style (Fused Deposition Modeling) 3D printers and open frame diode lasers to design and build structures on your layout. We will review what software is required and how to develop a basic design from start to finish.
CHAD BARNETTE
LUNCH
Lunch is on your own
1 PM
108-3
SCENICKING A FARM: This clinic covers everything needed to create a realistic farm scene on your model railroad. Suitable for any scale.
NANCY CAMPBELL
2:30 PM
108-4


CLASSROOM 9
TIME
CLASS #
DESCRIPTION
INSTRUCTOR
9 AM
109-1
MODEL RAILROADING 101: Received a train set for Christmas? New to model railroading? If yes, then this class is for you! Learn the basics of model railroading and start your journey.
ANDREW STITT
10:30
109-2
SCRATCH BUILDING WITH THE CRICUT MAKER: The Cricut Maker is an inexpensive cutting tool used by modelers to increase the accuracy and efficiency in designing and cutting parts to scratchbuild structures. Once dimensions are entered into the included design program, the Maker efficiently arranges and cuts components from common scratchbuilding materials.
JOHN SHORT
LUNCH
Lunch is on your own
1 PM
109-3
OPEN
2:30 PM
109-4
MAKING WIRE TREES: Participants will walk through the simple steps of making wire trees for a layout. Attendees will shape a wire armature (trunk, limbs and root system), texture the trunk and limbs, dry brush the bark to create depth and texture. Each attendee will create a landmark tree ready to place on their layout! (All materials will be provided.)
PATTY SHORT
CLASSROOM 10
TIME
CLASS #
DESCRIPTION
INSTRUCTOR
9 AM
110-1
OPEN
10:30
110-2
OPEN
LUNCH
Lunch is on your own
1 PM
110-3
T-TRAK
LARRY PAFFRATH
2:30 PM
110-4
OPEN
TIME
CLASS #
DESCRIPTION
INSTRUCTOR
9 AM
111-1
FOAM TECHNIQUES, FROM CUTTING TO FINISHING: The foam techniques cover how to cut, shape, glue and finish foam for scenery and structures.
KEITH IRITSKY
10:30
111-2
Paint Me a River /How to make a Spray Booth: THIS IS TWO CLASSES IN ONE! Part one of the class will be using acrylic paints with artist mediums to create a slow moving canal or river. Part to is a demonstration on how to make an inexpensive spray booth out of a cardboard box, complete with exhaust system and lighting.
KEITH IRITSKY
LUNCH
Lunch is on your own
1 PM
111-3
ABC'S OF SCENERY PART 1: This is a discussion of basic scenery concepts. It covers topics to be considered in planning and installing scenery on your layout ranging from the selection of locale and season, materials that can be used and tips and techniques to bring your layout from "plywood plains" to a "living wonder".
GIL BRAUCH MMR
2:30 PM
111-4
ABC'S ON SCENERY PART 2
ED SMITH