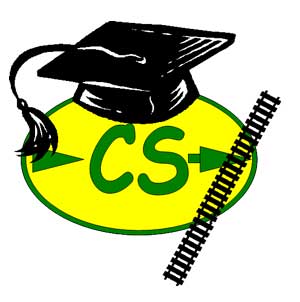 RMU 2020 Class Offerings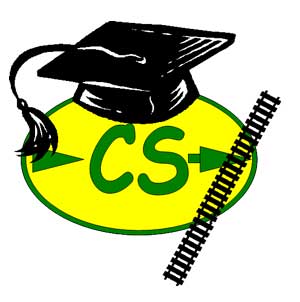 Even though online registration has closed, you can still come and register at the door. We just cannot guarantee that you can get into all of them, but as of now, there are still some openings. Our class offerings, listed below, are grouped to help you identify the location of the class. Most courses are self-contained so that anyone can attend any course. However, note that because of facility capabilities, all classes are limited to 20 attendees except as noted below. Classes are one hour and 15 minutes long, with a 15 minute break between classes.
Just a reminder -- you do not have to be an NMRA member to attend. The event is open to the public and the cost is only $10 no matter how many classes you register for. Please add another $5 if you want to bring any family members (one $5 covers all additional family members).
The classes below are arranged by classroom. The first two digits are the classroom number. The last digit is the time slot during the day (i.e., Class #101-3 is in Classroom 101 during the 3rd time period - 1:00 pm). Use the table to select those courses you would like to attend. Make a note of the particular class numbers you have chosen before you come to register at the door.
CLASSROOM 101
TIME
CLASS #
DESCRIPTION
INSTRUCTOR
9 AM
101-1
BULLCHUTE CONSTRUCTION: This four hour make-and-take class teaches how to build something 'from scratch' using only basic materials. It is a full day, hands on, scratchbuilding clinic where everyone makes a small wooden bull loading ramp. Everyone is successful! Clinic takes 6-8 hours depending on the speed of the individuals in the class.

Class is limited to 14 participants. Extra fare class -- $5 for materials.

Scott Perry
10:30 AM
101-2
BULLCHUTE CONSTRUCTION:

This is a continuation of 101-1 above.

Scott Perry
LUNCH
Lunch is in the school cafeteria
1 PM
101-3
BULLCHUTE CONSTRUCTION:

This is a continuation of 101-1 above.

Scott Perry
2:30 PM
101-4
BULLCHUTE CONSTRUCTION:

This is a continuation of 101-1 above.

Scott Perry


CLASSROOM 103
TIME
CLASS #
DESCRIPTION
INSTRUCTOR
9 AM
103-1
STARTUP RAILROADING FOR BEGINNERS AND REFRESHER FOR OLD HANDS:

You might be testing the waters on how much you want to do with your trains, and this is the place to talk about model railroads, what you might need, and how to make your decisions on what to do next.

Michele Chance
10:30 AM
103-2
BUILDING FENCES FOR YOUR LAYOUT: Clinic focuses on how to model various types of fences used in a industrial, city, residential or farm settings.
Bob Halsey
LUNCH
Lunch is in the school cafeteria
1 PM
103-3
TRACKS AND WHEELS: Two of the most common and frustrating problems with model railroading are track and wheels.† Doug addresses common problems with track, wheels, and couplers, while demonstrating to attendees how to use a NMRA Standards Gauge to identify the cause of such problems. Attendees are invited to bring their own NMRA Standards Gauge.
Doug Algire
2:30 PM
103-4
SCENICKING A FARM: This presentation will cover a number of techniques for scenicking a farm module or diorama.† We will make hay bales from twine; build a cornfield; create various vegetable patches; show several techniques for modeling plowed fields; and discuss natural ways to group cows and other livestock.
Nancy Campbell


CLASSROOM 109
TIME
CLASS #
DESCRIPTION
INSTRUCTOR
9 AM
109-1
OPEN -- No class scheduled
10:30 AM
109-2
WHAT IS THE NMRA ACHIEVEMENT PROGRAM?:

Here you will learn about the NMRA Achievement Program and how you can use it to increase your enjoyment of the hobby by learning new skills and honeing the ones you already have. Along the way you can also earn the designation of Master Model Railroader.

Dave Chance
LUNCH
Lunch is in the school cafeteria
1 PM
109-3
ACHIEVEMENT PROGRAM EVALUATIONS:

If you have a model(s) you like to have evaluated for the Achievement Program you must sign up for this class. Please bring your models and appropriate paperwork.

The AP Evaluators will be evaluating projects submitted by members during this and, if necessary, the following hour.
Dave Chance
AP Evaluators
2:30 PM
109-4
ACHIEVEMENT PROGRAM EVALUATIONS: This is a continuation of 109-3 above if necessary.
Dave Chance
AP Evaluators


CLASSROOM 111
TIME
CLASS #
DESCRIPTION
INSTRUCTOR
9 AM
111-1
LIGHTING THE LAYOUT:

Although most of us already have lighting for our layout area, we often have difficulty uncoupling or rerailing cars without using a flashlight or squinting. Neal will show how to make a simple, Inexpensive lighting system that is easy to install and will greatly improve the light level for your operations.

Neal Anderson, MMR
10:30 AM
111-2
BALLASTING:

Neal will demonstrate a way to lay ballast down on a section of track three feet long, glued and ballasted in ten to fifteen minutes.

Neal Anderson, MMR
LUNCH
Lunch is in the school cafeteria
1 PM
111-3
ADVANCED BALLASTING: How to

ballast

complex track such as right and left hand switches, crossings, double slip switches, gauntlets, and more. Learn how to properly ballast without fouling switch points and produce great looking trackwork.
Neal Anderson, MMR
2:30 PM
111-4
TIPS AND TRICKS FROM A MASTER MODEL RAILROADER: Mr. Parker will demonstrate and discuss Tips & Tricks he has learned over his 50 plus years of model railroading. Everything from weathering to scratch building will be discussed.
Jack Parker, MMR


CLASSROOM 112
TIME
CLASS #
DESCRIPTION
INSTRUCTOR
9 AM
112-1
SCRATCH BUILDING HO SCALE TURNOUTS -- An Introduction to Fast Tracks® Concepts: This is an overview of building turnouts with Fast Tracks® components. Clinic covers how to use Fast Tracks® turnout assembly fixtures, point filing jig, stock rail filing tool, QuickSticks® wood ties, and CopperHead® PCB ties.

This is NOT a make and take clinic.

Ed Smith
10:30 AM
112-2
TIPS FOR CONSTRUCTING ELECTRONIC PROJECTS FOR MODEL RAILROADS: This clinic presents a number of design and construction steps which have proved useful in electronic
projects for model railroads. A simple micro-controlled blinking LED project (e.g. crossing signals) will be used to demonstrate the various tips and techniques.
Fred Miller, MMR
LUNCH
Lunch is in the school cafeteria
1 PM
112-3
USING MICROCONTROLLERS IN MODEL RAILROADING: This presentation explores some easy applications for micro-controllers in the New World of model railroading. Projects using both PICAXE and Arduino series of micro-controllers in projects to run servos
for turnout control and other animation such as crossing gates will be explored. Communication with the Digitrax® LocoNet® for various mobile and stationary decoder activities will be included. The clinic will make ample use of actual implemented projects on Fredís various layouts.
Fred Miller, MMR
2:30 PM
112-4
OPEN: No class scheduled


CLASSROOM Science
TIME
CLASS #
DESCRIPTION
INSTRUCTOR
9 AM
SC-1
THE ABC'S OF SCENERY: This is a discussion of basic scenery concepts. It serves as an introduction to the follow-on, three-hour make-and-take clinic, but is not a pre-requisite for it.
Gil Brauch, MMR
10:30
SC-2
SCENERY MAKE-AND-TAKE: This is a three-hour class. In the first hour we will learn how to cast and paint realistic rocks. We will also learn how to apply ground cover and static grass to our scene.

Class limited to 12 participants. Extra fare class -- $5 for materials which covers all three hours of SC-2/3/4 described below.

Gil Brauch, MMR
Ed Gumphrey
Ed Smith
LUNCH
Lunch is in the school cafeteria
1 PM
SC-3
SCENERY MAKE-AND-TAKE:

This is a continuation of SC-2 above.

In this second hour we will learn several ways to make trees and bushes/underbrush including using natural materials. There will also be a demonstration of creating a scene involving water features.

Class limited to 12 participants in SC-2 above.

Gil Brauch, MMR
Ed Gumphrey
Ed Smith
2:30 PM
SC-4
SCENERY MAKE-AND-TAKE:

This the conclusion of SC-2/3 above.

In this final hour we will add the finishing touches to our scene including making trackwork an integral part of the scene. There will also be a demonstration of integrating all the elements we have created thus far into a cohesive scene and using forced perspective.

Class limited to 12 participants in Classes SC-2/3 above.

Gil Brauch, MMR
Ed Gumphrey
Ed Smith